A lot has changed since TikTok climbed its way up the social media ladder in 2018. Major companies such as Buzzfeed and Washington Post are now hiring teens and TikTok application experts in order to keep up with the fast-paced rise of TikTok. And not to mention, more and more celebrities from Kendall Jenner to Snoop Dogg have already created an account. Whether you're teen or an adult, chances are, you've already stumbled upon an amusing TikTok video.
The rapid popularity of TikTok has encouraged many companies to use it as an avenue to promote their brand as well as the products and services that they offer. Brands like Fenty Beauty, Nike, Chipotle, Universal Pictures, Pepsi, Skittles, and many more have joined TikTok's skyrocketing success.
"TikTok has 800 million of active users all around the world." — Datareportal, 2020
What is TikTok?
With more than 800 million active users, TikTok has exploded in popularity since its launch in the later half of 2016. This booming app is a video-sharing platform where users can make and post videos with a massive selection of music, filters and effects. Just like most social media platforms, this application also has a home page, user profile, discover page, and a myriad of editing tools.
"The whole TikTok platform is mainly focused at content creators–which is the prevalent reason why videos posted here blow up quickly."
TikTok is known as the "destination for short-form mobile videos" because of the fact that the videos posted there only ranges from 5 to 60 seconds, which are comparatively shorter than the videos posted on YouTube. Tracks used in TikTok are proven to be a hitmaker. A great example of this would be the song Old Town Road by Lil Nas X that has reached over 67 million plays on TikTok, and remained in the #1 song on the Billboard for 17 consecutive weeks.
Things to Do on TikTok
We live in a fast-paced generation where trends rapidly come and fade away. Trends in TikTok are no different. TikTok has a distinct feature compared with the social media giants Facebook, Instagram and Twitter. In TikTok, it is purely social entertainment; no serious issues; no frills; no fuzz; just pure and unfiltered entertainment.
Common Features of the TikTok App:
Creating and Editing of Vdeos
Even without professional editing background or skills, any user can edit an amusing TikTok video through their user-friendly editing tools that adds a pinch of creativity in every video. Users are presented with a wide variety of filters, overlays, transition effects, sounds and text options that would help them create an entertaining video.
Incorporating Music
Aside from the wide selection of editing tools, TikTok also provides a feature that will allow users to choose from a wide variety of music and recordings. Sound and music plays a huge part in contents such as lip-dubs, music video parodies, dance routines, and the overall TikTok experience. Users can also look for songs in the discover page, just like how hashtag works on other social media platforms.
Various Hashtag Challenges
TikTok videos gain more audience and go viral through the use of hashtags. In here, users are encouraged to post their own version of TikTok challenges made by different brands or creators. A great example of this would be Samsung's #GalaxyA and Ralph Lauren's #WinningRL. It is like a win-win for users and brands, because these challenges allow users to make an engaging contents, as brands are simultaneously using this as an opportunity to promote their brand and offerings to the audience.
Can TikTok used as a Marketing Tool?
Over the past couple of months, TikTok has paved its way through the digital marketing industry, allowing brands to advertise themselves through various ways such as partnering up with TikTok influencers, hashtag challenges, branded songs, and many more. Although their advertising business is currently in its early stage, brands are enjoying this cost-efficient channel for brand advertising and awareness.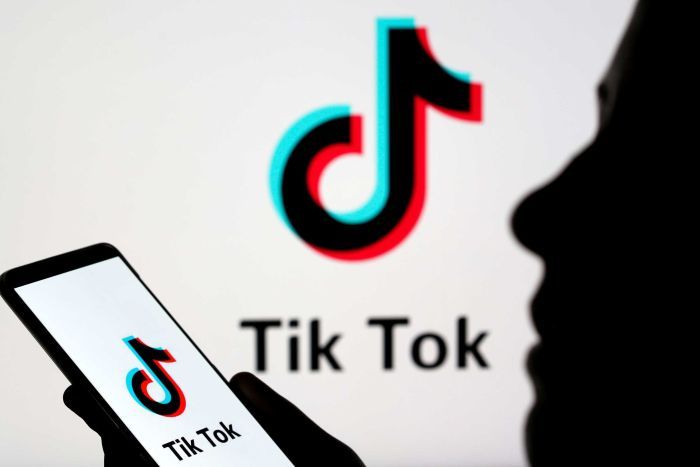 Brands use TikTok to market their products and service offerings by making their own account, uploading relevant contents to increase awareness and engagement. Most of the time, brands collaborate with TikTok influencers to broaden up their audience reach. While for some brands, they directly pay TikTok to advertise their brand and promote customer engagement.
TikTok works through a CPM basis, which means the cost is calculated per thousand of impressions for a certain brand advertisement. The process is simple. To begin, brands will be having to create their own TikTok ad account, wherein they can define their own campaign goals and choose their target audience based on their gender, age, interest, location, etc.
However, as mentioned earlier, TikTok is still in its early stage of their advertising business. They are yet to create a formal and more organized system for brands who want to advertise through them.
TikTok Marketing for Brand Related Statistics
TikTok Advertising campaigns would cost $50 per day
The cost of Hashtag Challenges for brands would cost $100,000 or more
The cost of TikTok brand advertisements would range from $20,000-$200,000
TikTok influencers with at least 2.5 million followers are paid $600-1,000 per post
Brands can create their own filters, stickers and lenses with their brand name or logo for TikTok users
Examples of Brands that Use TikTok
Australian Reptile Park
The home of several scaly, feathered and furry animals–the Australian Reptile Park is now incorporating TikTok in order to reach a wider online audience. As a matter of fact, according to Rebecca Plumridge, their Content Marketing Coordinator, they are keeping up with the trends in order to boost their online presence.
In their TikTok channel, you can see a myriad of engaging, fun and educational contents. Some of their videos went viral, with over 8.4 million views.
"TikTok has taken our company to the next level." — Rebecca Plumridge
HiSmile Teeth
The company has been taking over TikTok influencers' trends through their "do a quick makeup tutorial while featuring HiSmile Teeth whitening products" type of videos. They utilized TikTok in such a relatable way for the audience, whilst promoting their product offering as well.
In Conclusion
We're living in a fast-paced and modern generation, where people are constantly glued to their phones as they scroll through different social media platforms. Among these platforms, TikTok is considerably the fastest growing social media all over the world, with tons of marketing and advertising opportunities in it. As of now, it caters to over 800 million of users, and it is no surprise that brands are making the most out of this skyrocketing digital marketing opportunity.