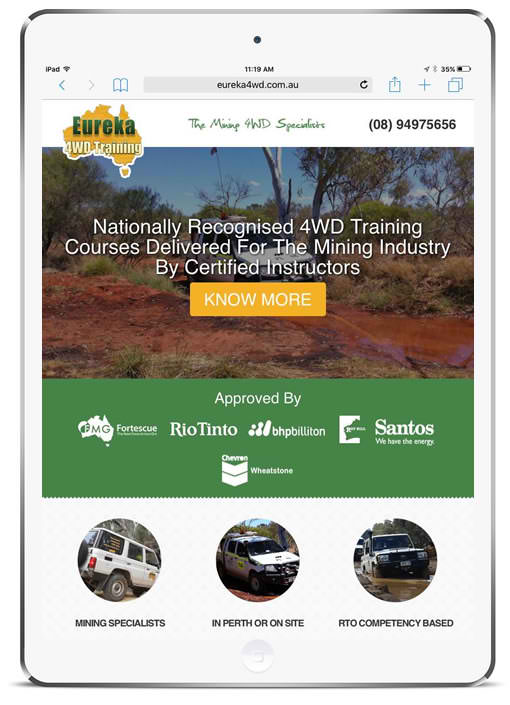 Website Development in Perth
Whether it be a completely new website build, or a dedicated landing page for a specific marketing campaign, we have your needs covered.
Perhaps your business or organisation requires ongoing website development maintenance, from a team that delivers in a prompt and affordable manner.
Whatever your requirements are, the in-house development team at Perth's Altitude Media can deliver.
Website development does not need to be painful
Maybe your organisation's website updates have been put on hold for a while now, all because it just seems too much hard work and pain is involved?
It doesn't need to be this way, and in fact when a solid team take control of the design and development, the entire process can be smooth and fast.
The website creation process
Planning and goal objectives
Key stakeholders will roundtable and voice objectives and desires, and describe what a successful development project will look like and deliver.
With the information gleaned from the planning process, we'll create a scope document that will ensure the project is documented from A – Z. All stakeholders will now be clear on project deliverables, deadlines, roles and responsibilities.
There are two options with the design phase. You will either provide designs from your own design team, or our own designers will get to work and create a visual masterpiece.
Once designs have been approved and signed off, our in-house development team will commence the coding and programing phase.
This phase will be done on a development or staging server on our end.
As the development heads towards completion, site content that has already been prepared is uploaded and formatted.
At this point in the project, QA is conducted on each page and element. Our job is to make sure that the coding works flawlessly, and looks good on the front end too.
We'll ensure that it looks good on all supported web browsers, on desktop, tablets, and other mobile devices.
Once the client has approved and signed off, the development pages can now be uploaded to the server of the client's choice.
A further round of QA is undertaken to ensure that the server move has kept all code intact.
Simple website edits such as adding or changing content, can be done in most cases by the client. We'll give training either in person or via a remote session and quickly have you up to speed.
Need ongoing changes and not wanting to do these from within your organisation? Let us do what we do best, and let you get on with doing what you do best.
Like any piece of coding, websites and web pages need ongoing maintenance to ensure integrity of code and security. We're able to upgrade and update as required any code base, plugins, themes, or extensions.
Let us take case of your website development
Allow us to fully manage your next development or coding project. We'll work in a prompt, efficient, and friendly manner at all times, ensuring a great experience for your organisation. Request your proposal now and our professional team will listen to your specific requirements.