These days, every business owner even if we're are talking about beginners knows about the importance and the power of AdWords/Google Ads, but even so, their ad campaigns don't always seem to be so profitable. Some may say it's about engagement and reason that the might be that the ads are not recognised and trusted and as simple as it may sound, we can absolutely confirm that, BUT, does everyone know the solution to that specific problem? It's all about the Gads (Google Ads) scripts that bring the conversion rate to a level you've never seen before and although we're not saying that's the reason your campaign might fail, in this article we're going to explain to you with some examples why using scripts will help your google ads campaign.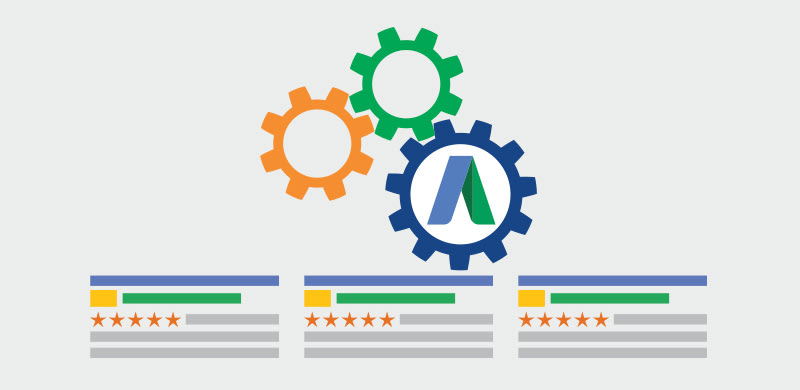 For beginners, scripts are simple codes meant to automate various google advertising processes, thus building a stronger and more profitable campaign with even less time and work spent.
Now, even if most of you know a thing or two about Google Ads or AdWords scripts, the majority still don't put much focus on it, something that may very well be the whole explanation for your previous campaign fails if you had them.
Although scripts don't take a lot of work to expertise, you can easily contact us or companies alike that provide high-performance SEO and Google Ads Campaigns.
If you're still not convinced, here are some of the advantages that scripts can bring to your campaign and business in general.
Scripts Automate Tiring, Mind-Overloading PPC Tasks
Just think how much time is spent on mindless and repetitive tasks such as straining excel sheets, sorting through search term reports, finding all the ad groups that miss extensions, adding the keywords in the DSA campaigns, fixing all the impurities in the Ad Copies like capitalisation mistakes etc.
We're not suggesting that all these tasks aren't important, they are actually extremely necessary for the health of your campaign and that's why you should not waste so much time doing such tedious tasks but automating them instead.
Boost the Performance of Your GAds Campaign
It's a proven fact that just changing and bidding on the right keywords may change the whole equation or your conversion rate and profit and that's exactly what scripting codes help you with. A generic and simple code can show in detail how certain keywords affect your conversion rate and if they do well and are cheap, then bid on them, if vice-versa, then get rid of them. Once you set your code to do so, the script will automatically decide which keyword is better to use and will manage them properly without you even knowing.
Not only that, but they can also even stop ads from showing for irrelevant search words and stop other ads to show besides yours.
Spend More Time on Your Business Strategy and Less On Fixing Mistakes, Reporting and Analysing
As obvious as it sounds, scripts are perfect to use as robots or operational workers to do all the time-killing work and keeping everything clean while you use your time and head for much more important and defining things like improving your business strategy and expanding your horizons.
Overall, scripts are going to help you maintain a healthy Google Ads Campaign and save a lot of time so it's up to you to contact us and get the best scripts for your campaign.