Not too long ago, Google launched the Accelerated Mobile Page Project (AMP for short). It's an attempt to make web browsing on mobile devices as pleasantly engaging as possible. An AMP-powered website ensures your contents are served blazingly fast, without all the nuances of a standard, bloated mobile page.
AMP is an open-source project, and you should consider integrating it into your site to improve UX and organic search performance.
Now, imagine you can bring that same level of engagement and speed to emails? Well, that's exactly what AMP for Gmail is all about.
What is AMP for Gmail?
Launched back in July last year, AMP for Gmail lets you create emails with dynamic AMP components so people can interact directly with your email without leaving their inbox. AMP components such as image carousel, forms, and dynamically-generated content can now be added in emails. It's a massive upgrade to traditional email, which brings a whole new opportunity for email marketers to deliver their messages with style.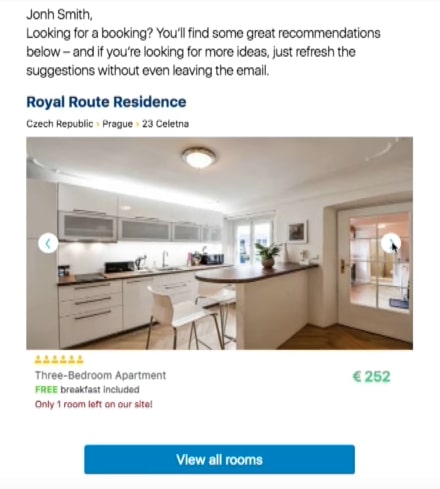 Why AMP for Gmail is Such a Big Deal?
While AMP for Gmail is still in its infancy, we've already seen the potential and how it will shake up everyone's email marketing strategy. Big brands such as Booking.com, Doodle, and Pinterest are already exploiting this technology, bringing interactive content right within Gmail to keep their email subscribers engaged.
How Will AMP for Gmail Help my Business Grow?
Those in the hospitality industry will surely benefit from this. Instead of blasting your leads with boring emails, why not email them an informative and interactive content? And while you're doing your pitch, you can attach a nice-looking, interactive form where people can quickly book accommodation without the need to even leave the email interface! The same goes for medical and health care professionals, where bookings are core to business success.
AMP Email can Increase Conversions and Engagement in a Broad Range of Industries
Other industries that will have a great advantage from using AMP emails are the ones who 'deliver', which can send AMP emails for letting the user know real-time tracking of the courier.
Companies from the financial industry, they could use a built-in calculator within the email that will allow the user to clarify the loan details, or make other basic calculations.
AMP for email can be used in many industry sectors, increasing the user experience and help your clients. You're only limited by imagination, and the tech is quickly keeping up with that.
A Game-Changer for EDM
AMP email is a game-changer, and it's now possible to let the user perform different actions, interact directly with the email's content, which will increase your sales, making the checkout process easier for them. Using AMP email will help you differentiate from your competitors and engage with your potential or existing customers at a deeper level. It's a powerful marketing tool and you can access this technology right now.
They are almost 280 billion emails sent every day. In an inbox full of impersonal emails, your AMP for email campaigns will stand out from the crowd. Personalisation has become a crucial part of your digital marketing and it should also reflect on your emails.